The Ultimate Inshore Fishing Tool.
Starts from MSRP $101,706 w/ VF250XB
The first bay boat built specifically around Yamaha's Super High Output (SHO) four-stroke technology, the 2300 HPS (High Performance Step) redefines top-end running performance in a true bay boat platform. A stepped hull and bustle transom with standard 6" jackplate optimize speed and running efficiency. Add to that more cockpit and deck space, walk around gunwales and increased storage for everything from castnets to 9.5' fly rods. The result is a jaw-dropping rocket with a light-tackle payload capacity that will clear out your tackle room.
Plus, the 2300 HPS is now built using vacuum infused construction, making it stronger, faster, lighter and shallower. There's no bay boat more technical or specialized for shallow water angling.
2300 HPS Specifications

Colors
Custom Colors & 2-Tone Options Also Available
Take a Closer Look at the 2300 HPS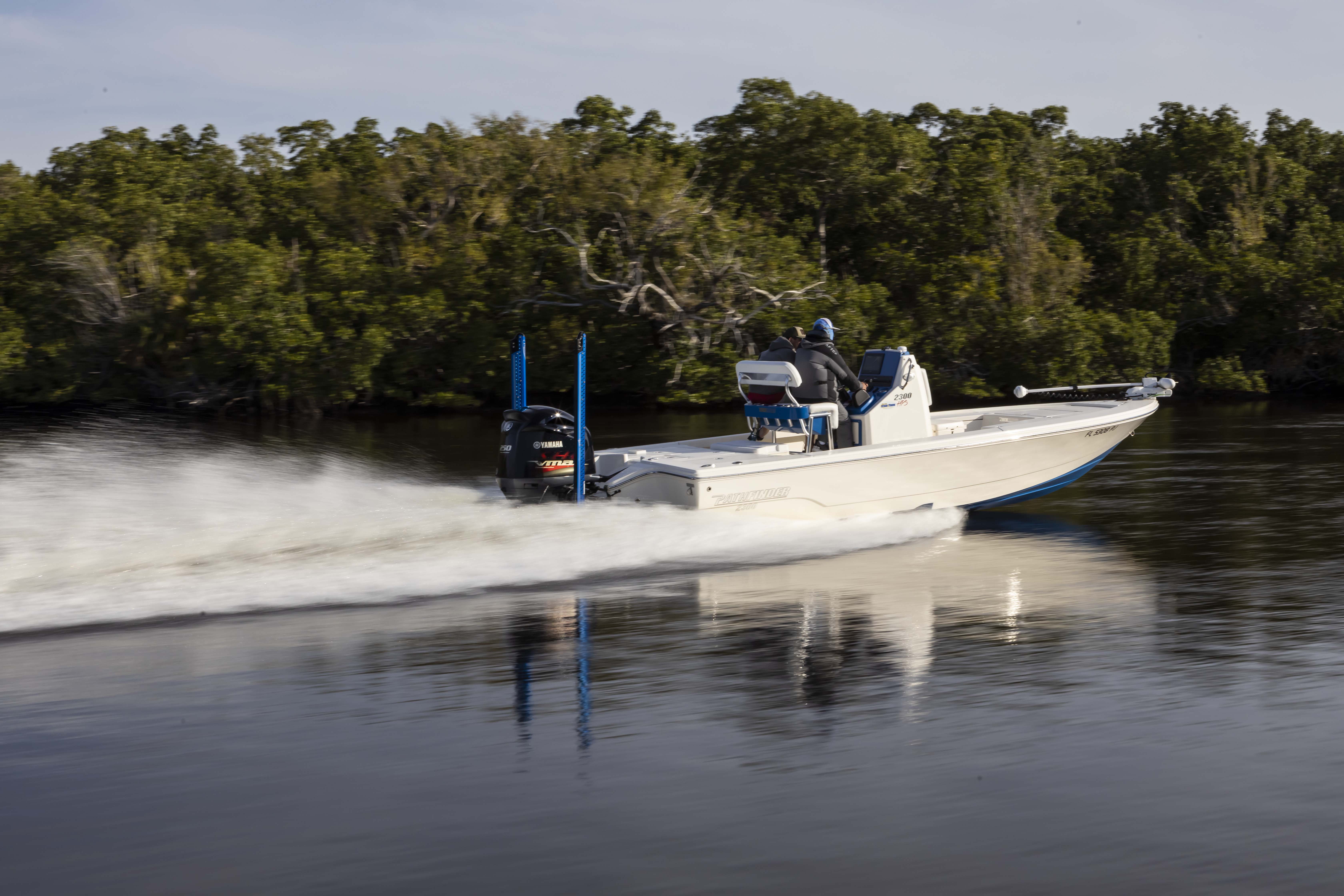 2020-04-23_ChokoloskeeColinMurphy_Scott_2475-047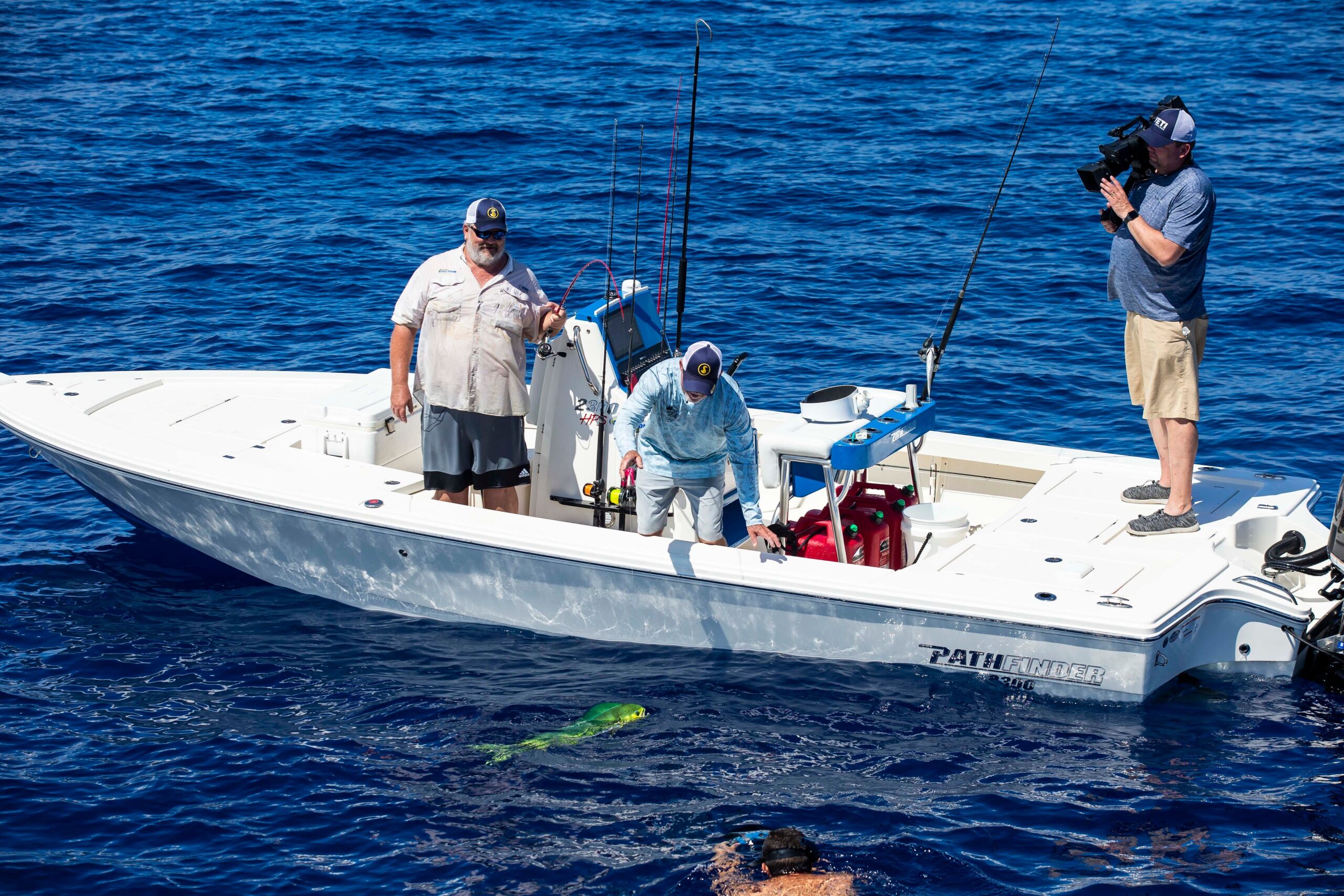 i-2WM6m7c-4K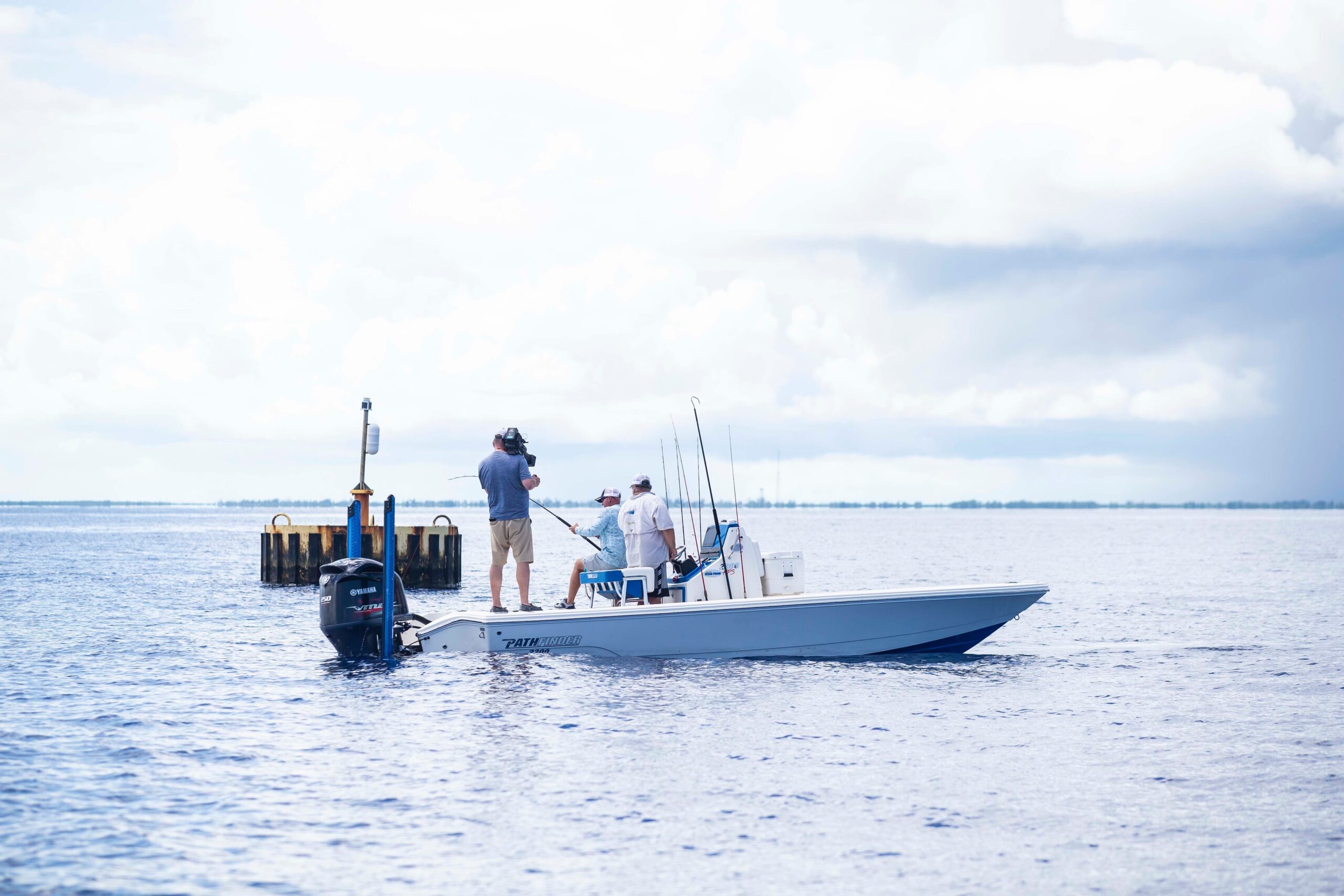 i-kfxvqPB-4K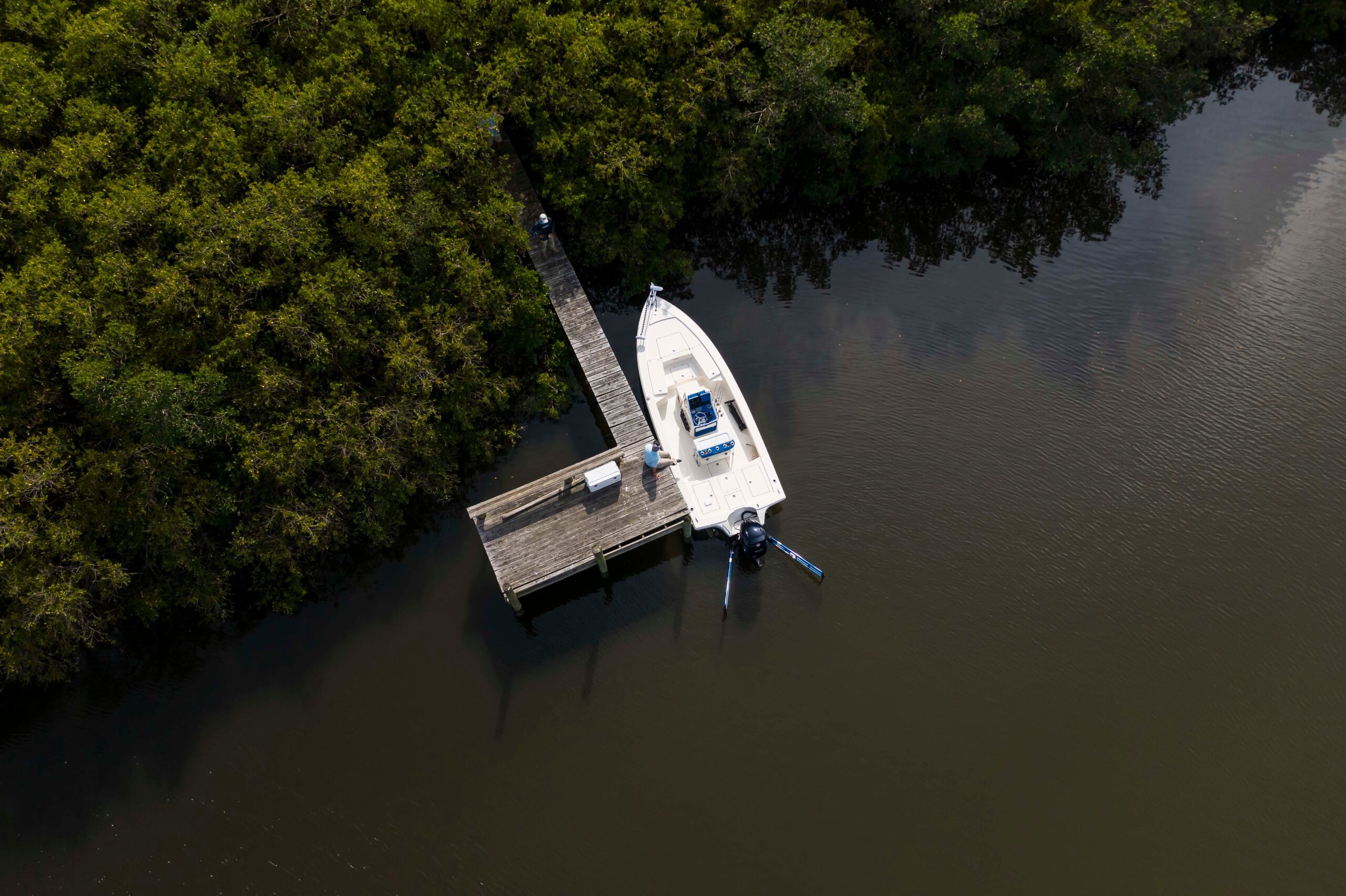 i-k9h39g2-4K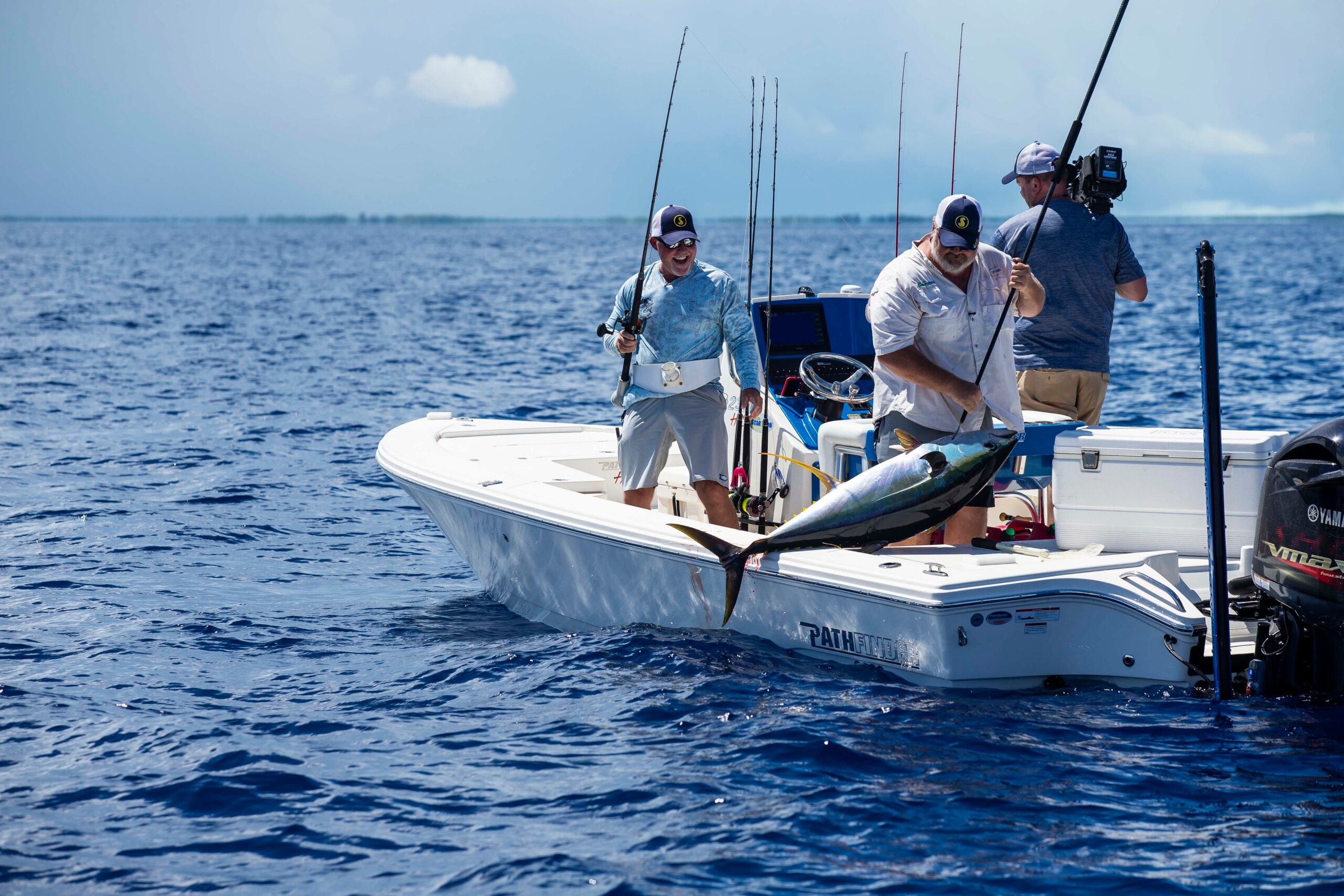 i-87MQJ4v-4K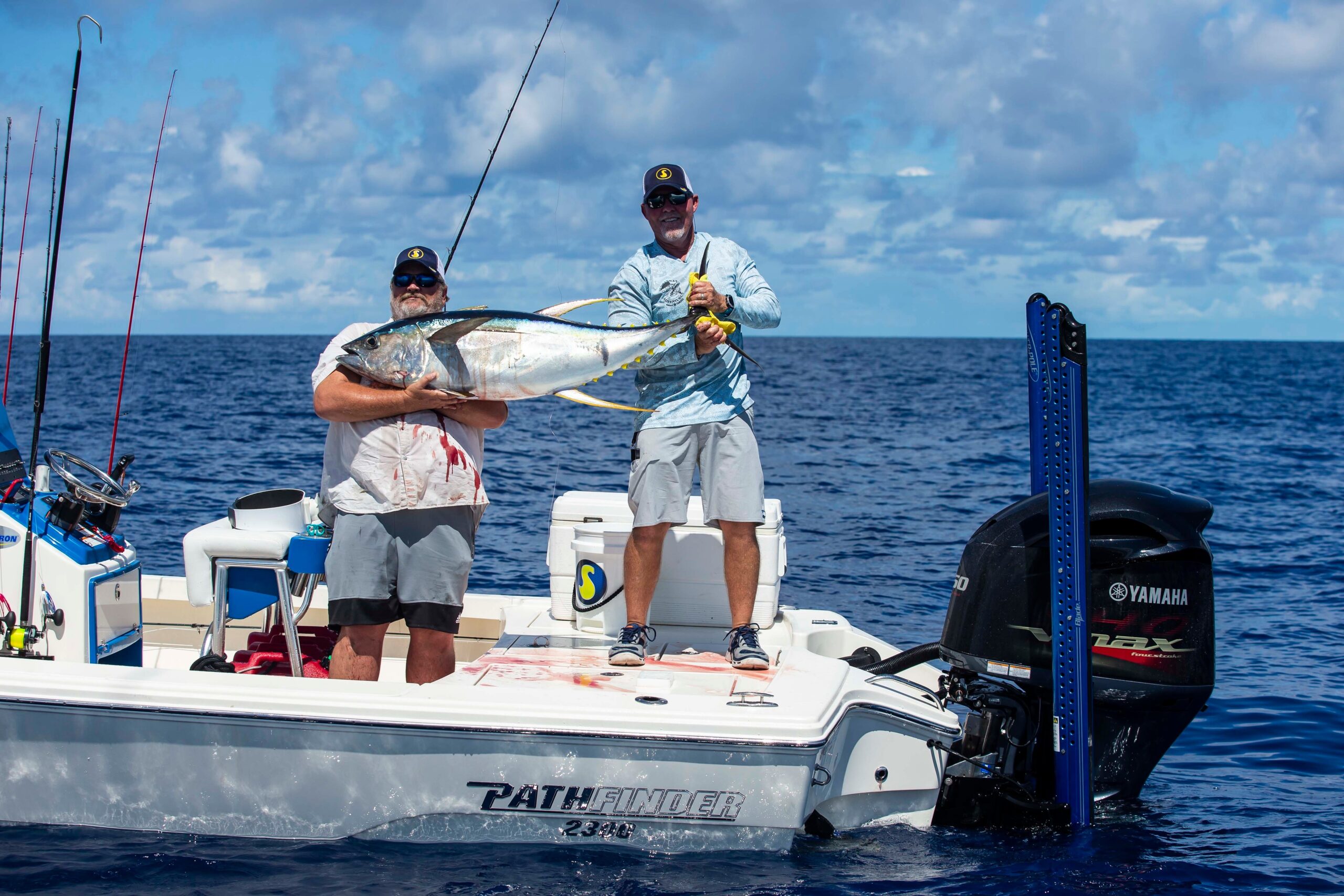 i-Mc2hpRx-4K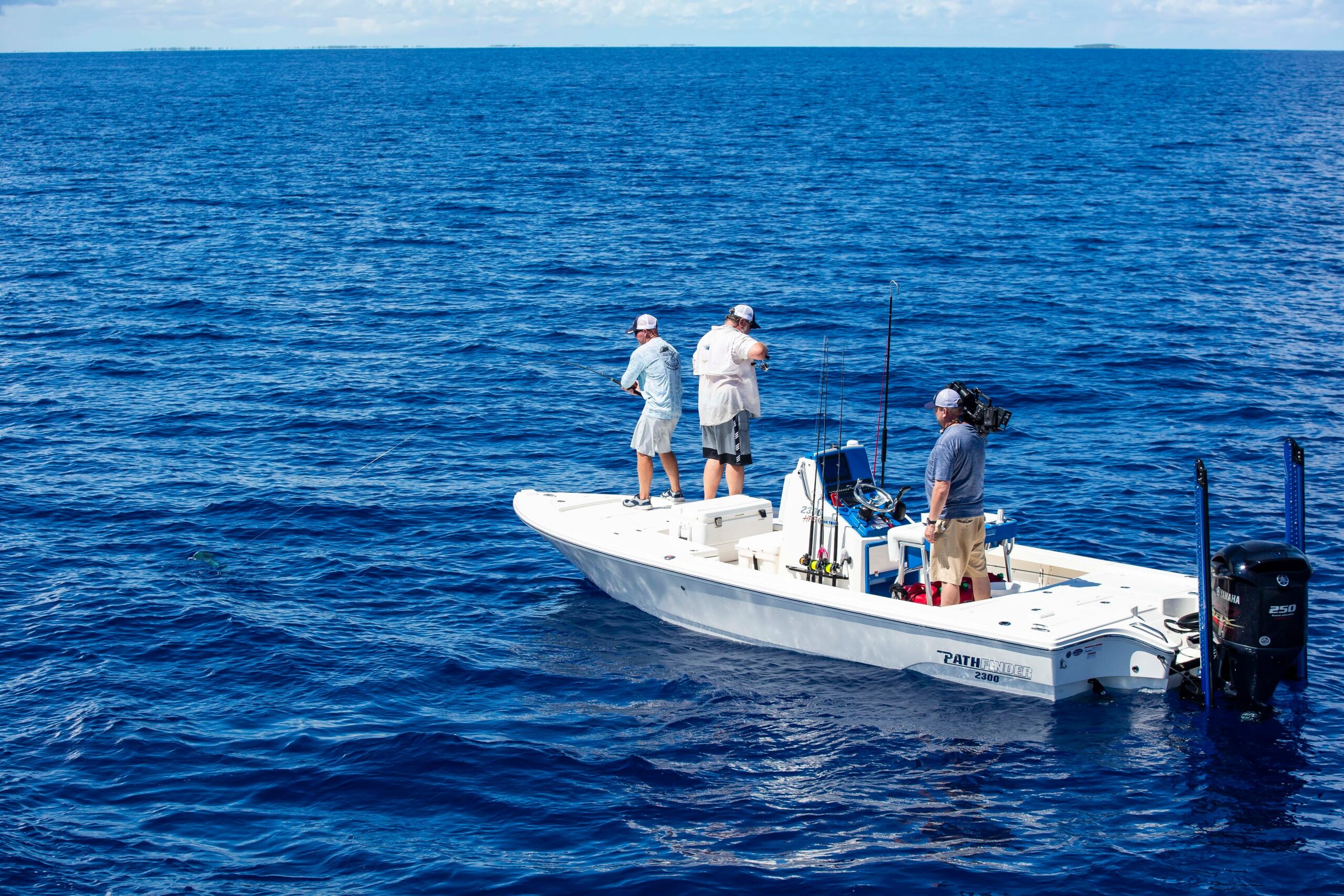 i-QhshqPC-4K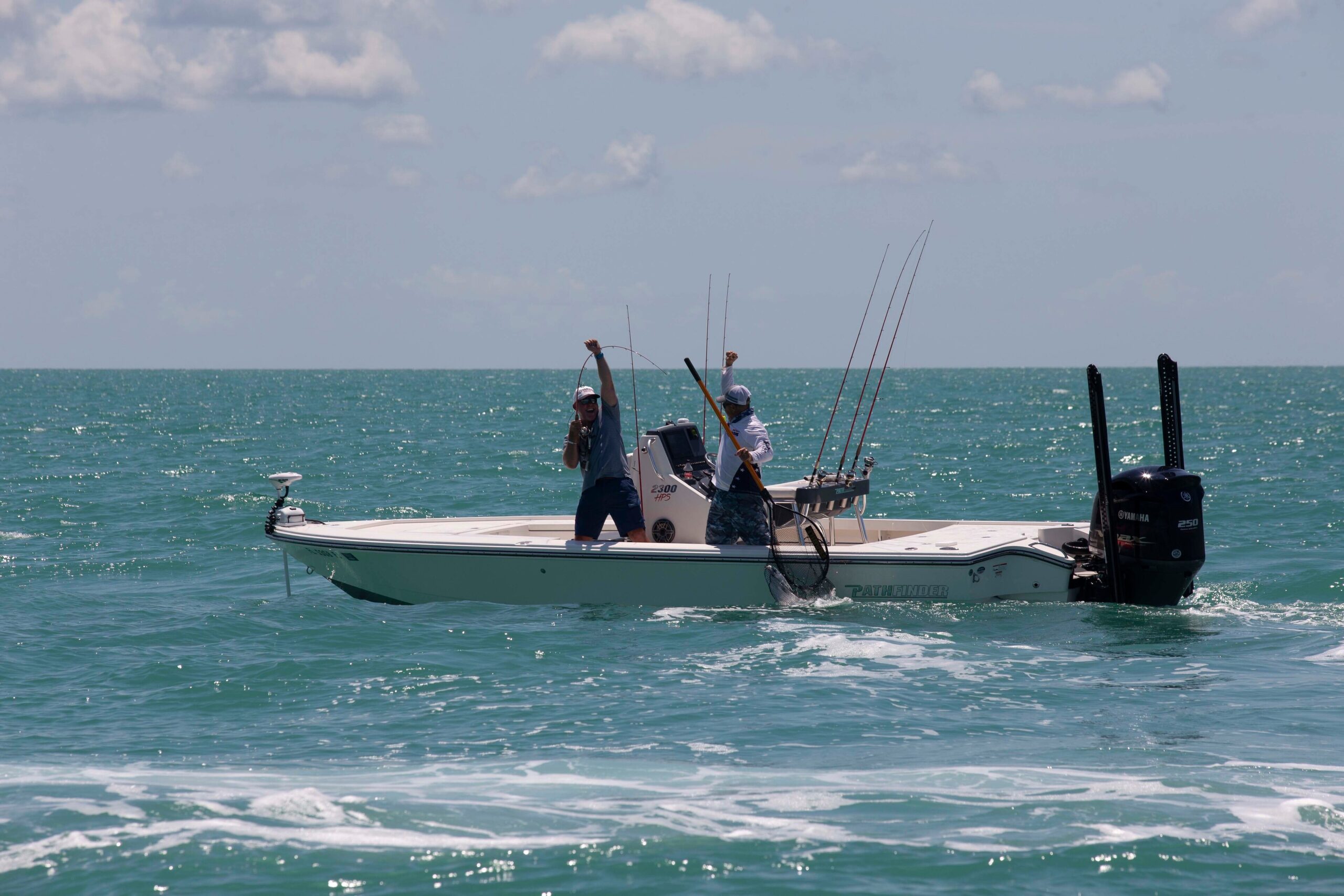 i-NKWnqfc-4K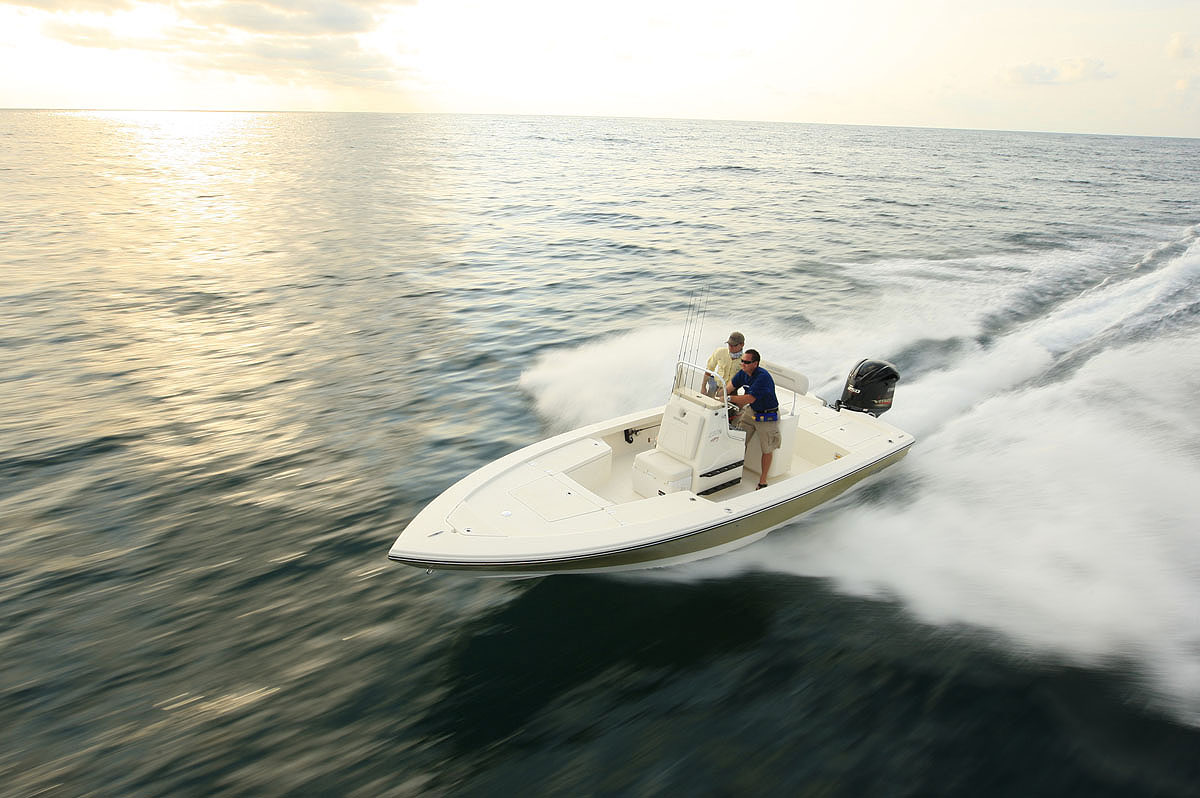 PV013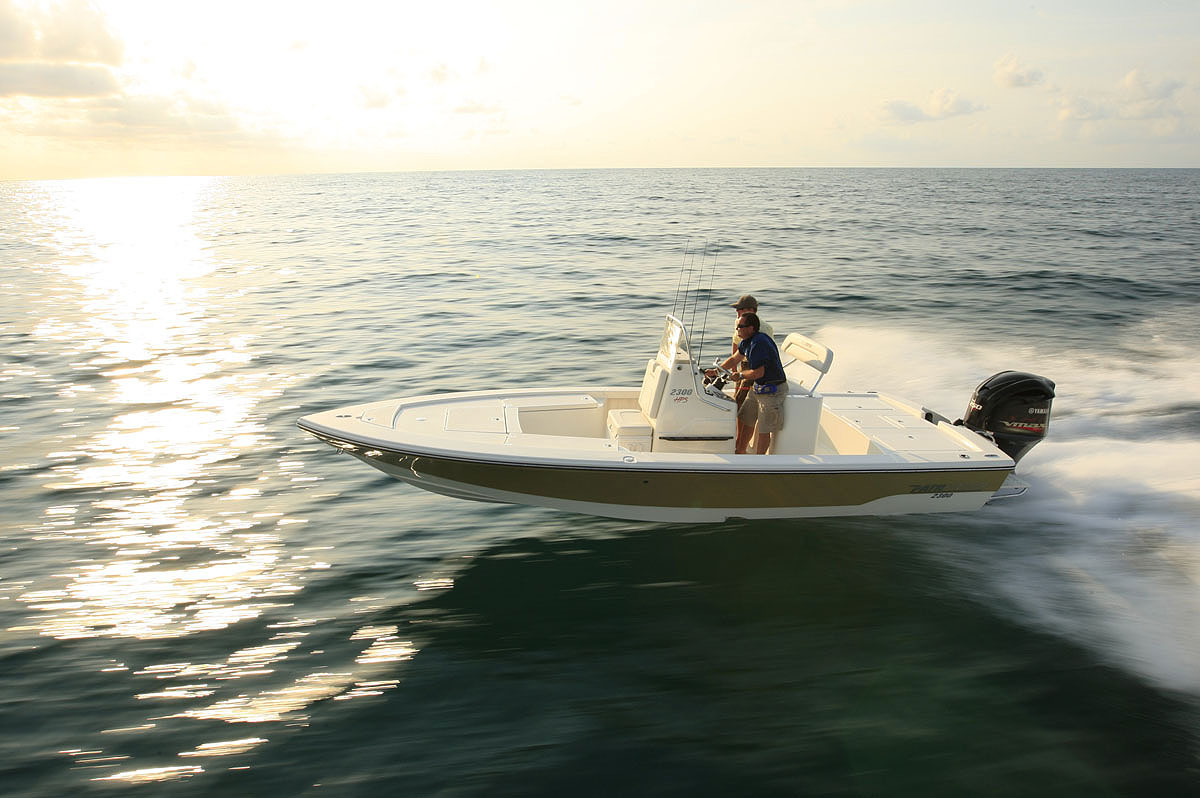 PV011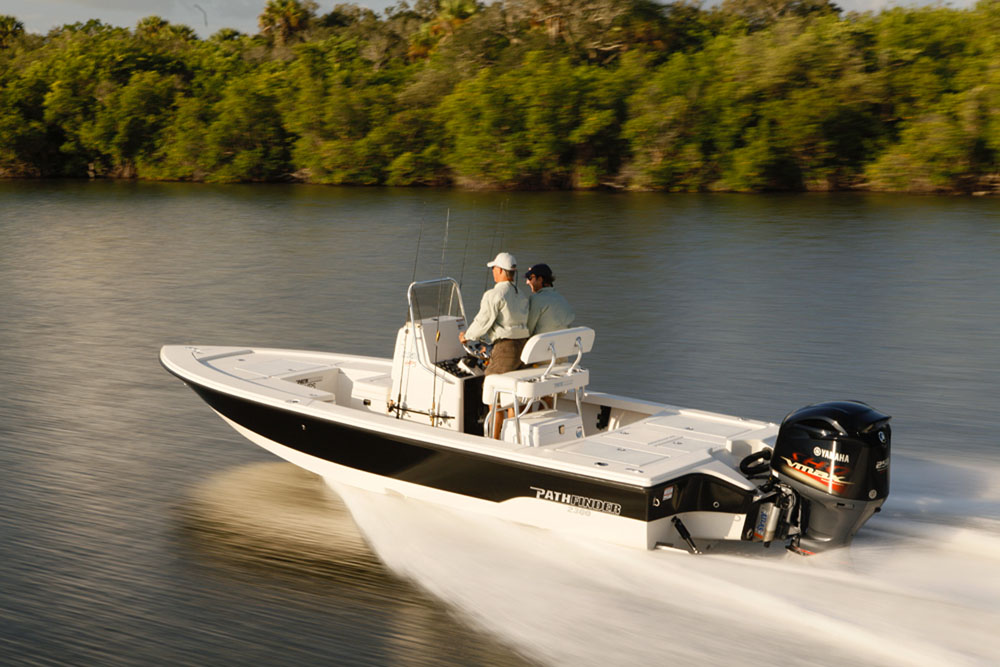 23PV-P-18L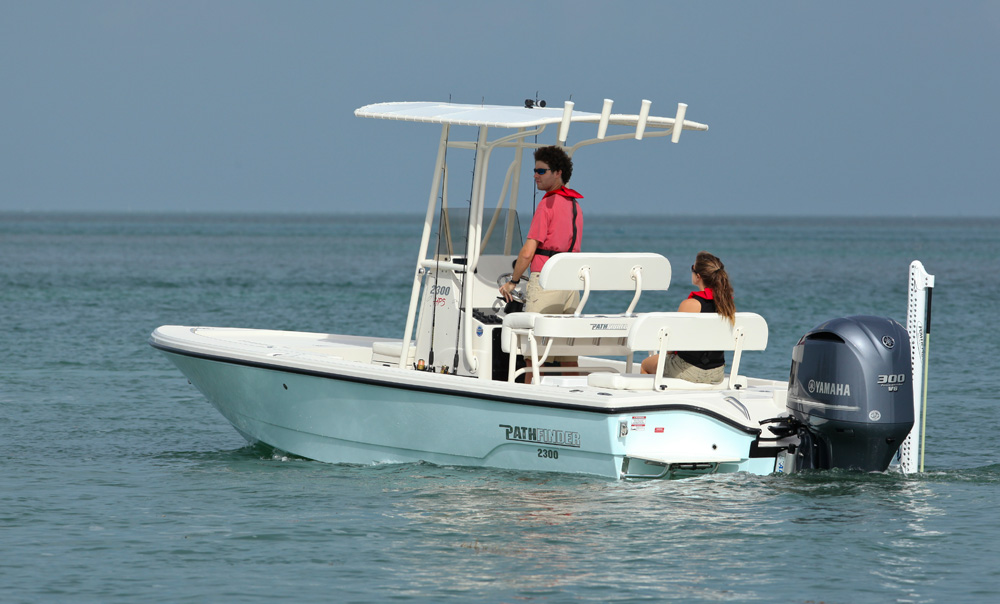 23PV-P-4L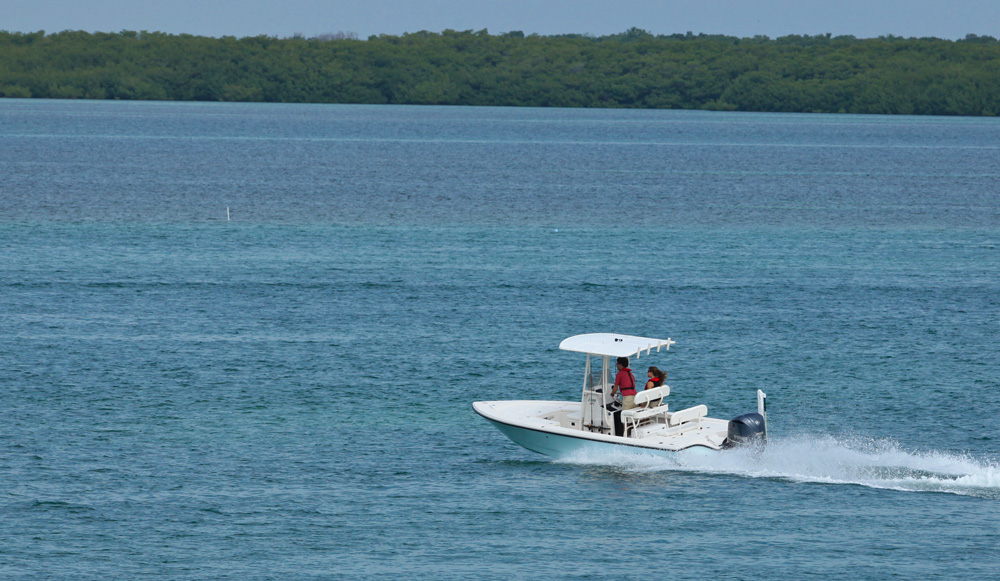 23PV-P-6L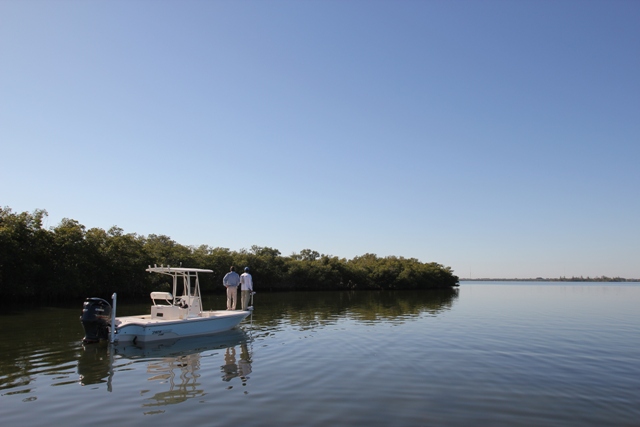 PV006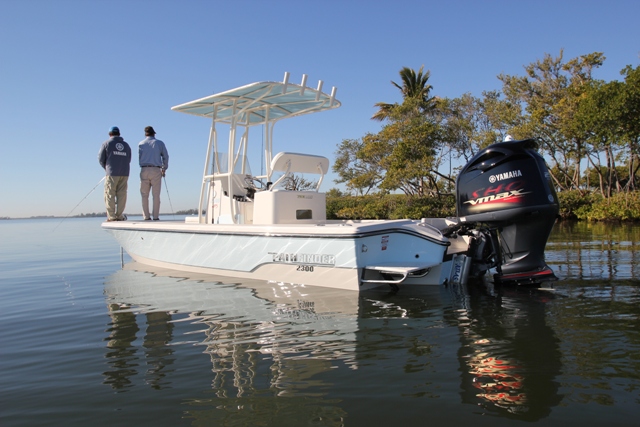 PV009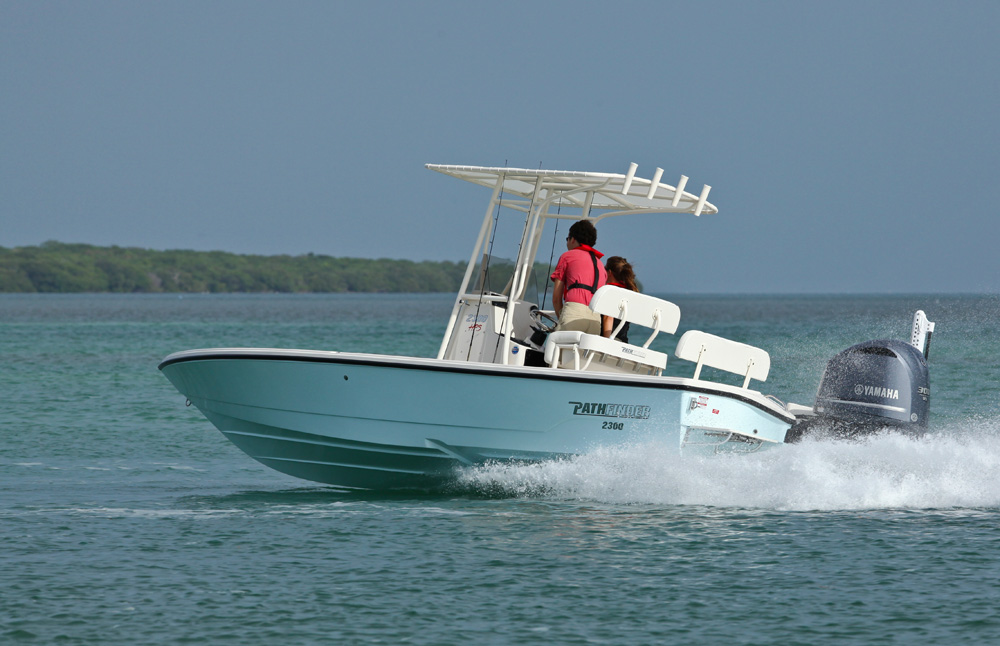 23PV-P-3L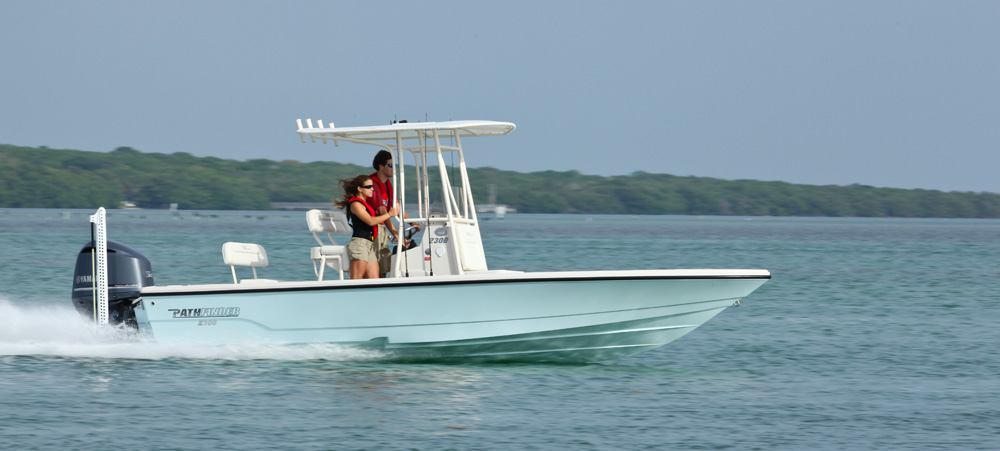 23PV-P-1L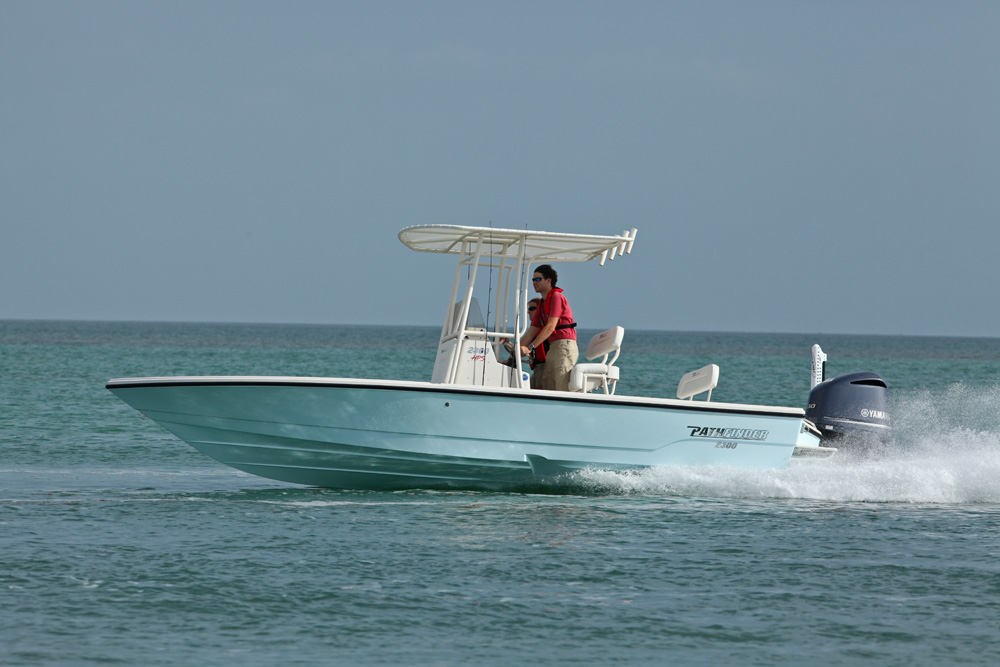 23PV-P-2L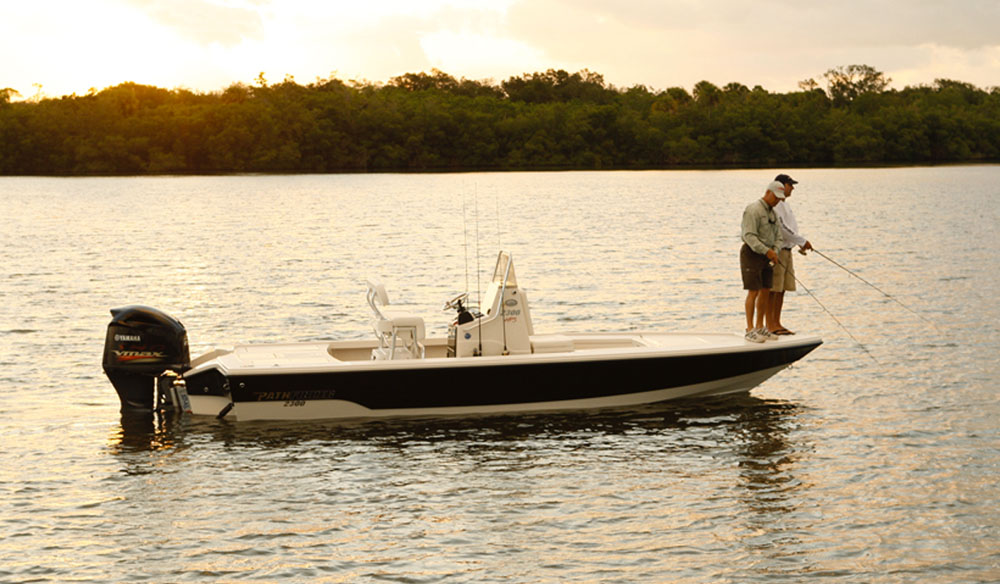 23PV-P-11L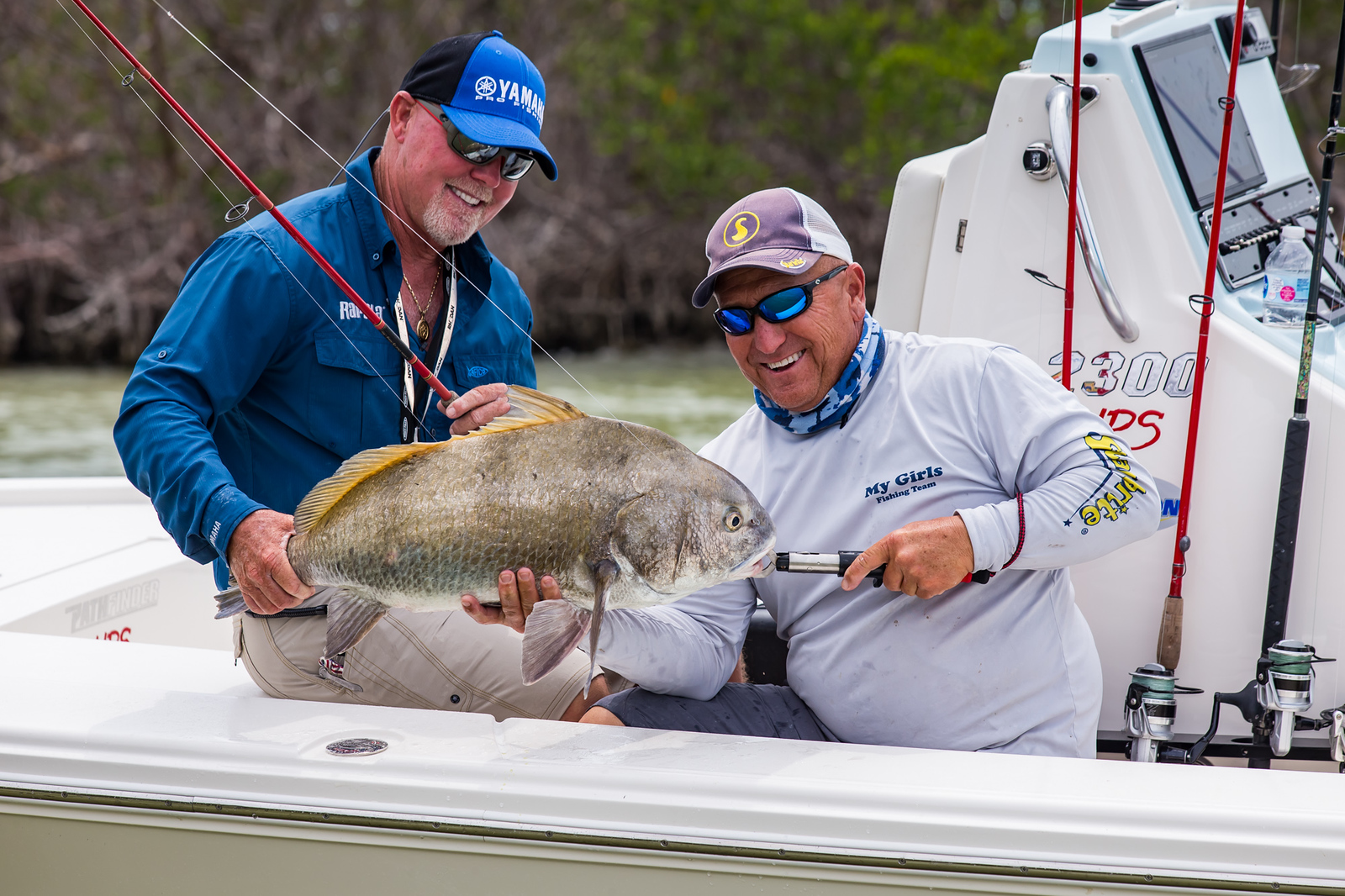 US Copyright Registered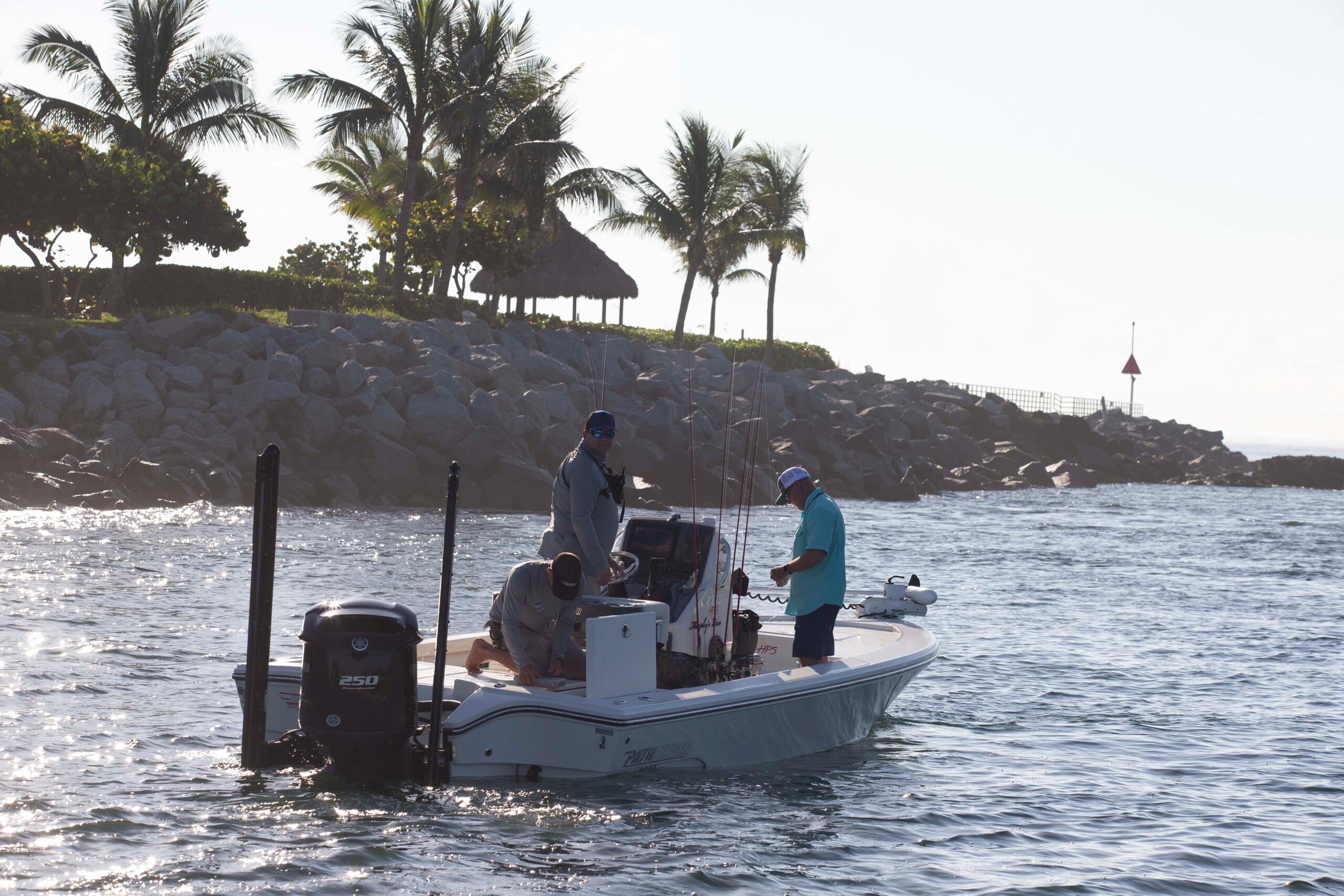 i-G5SsPLW-4K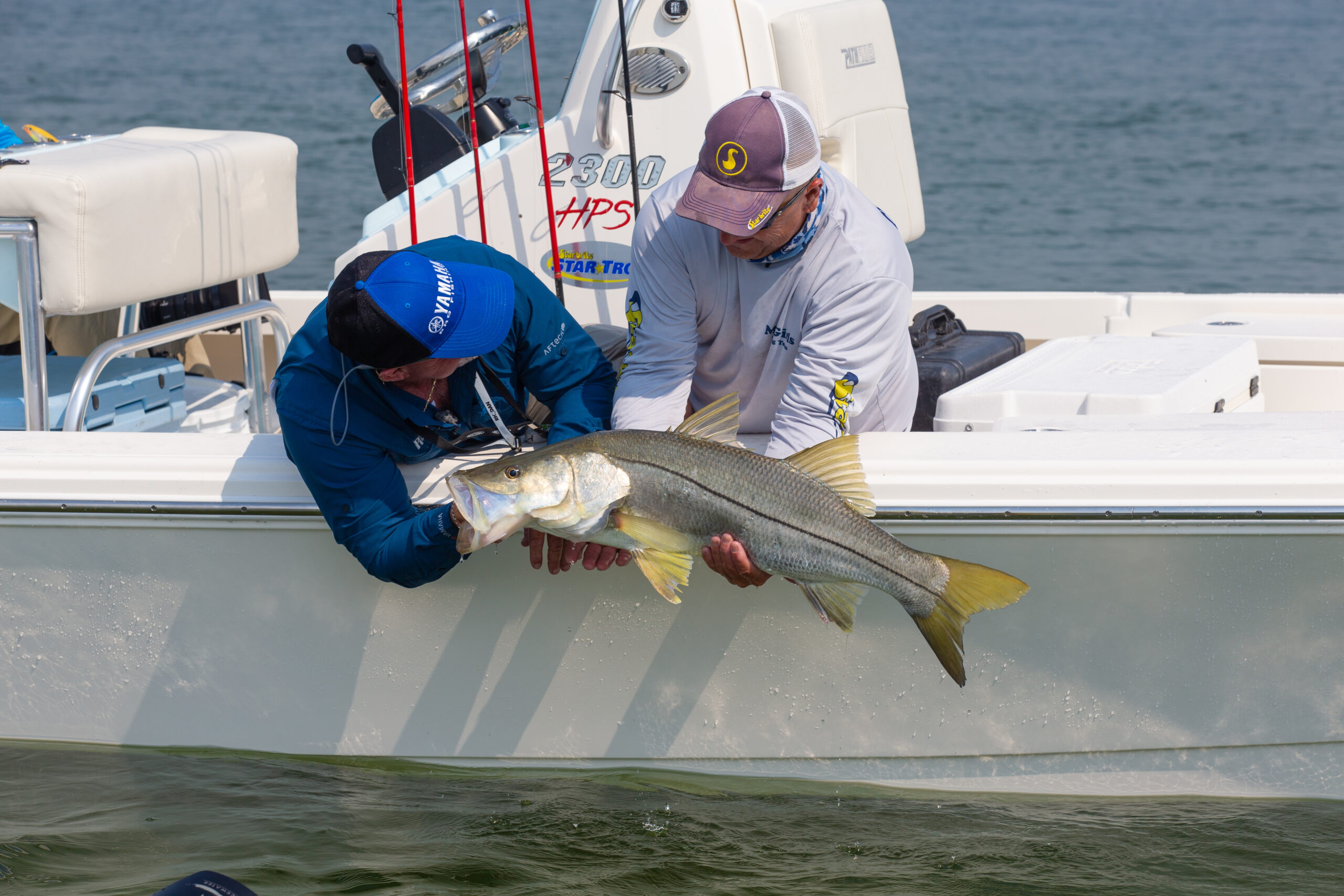 i-RbPTBX3-4K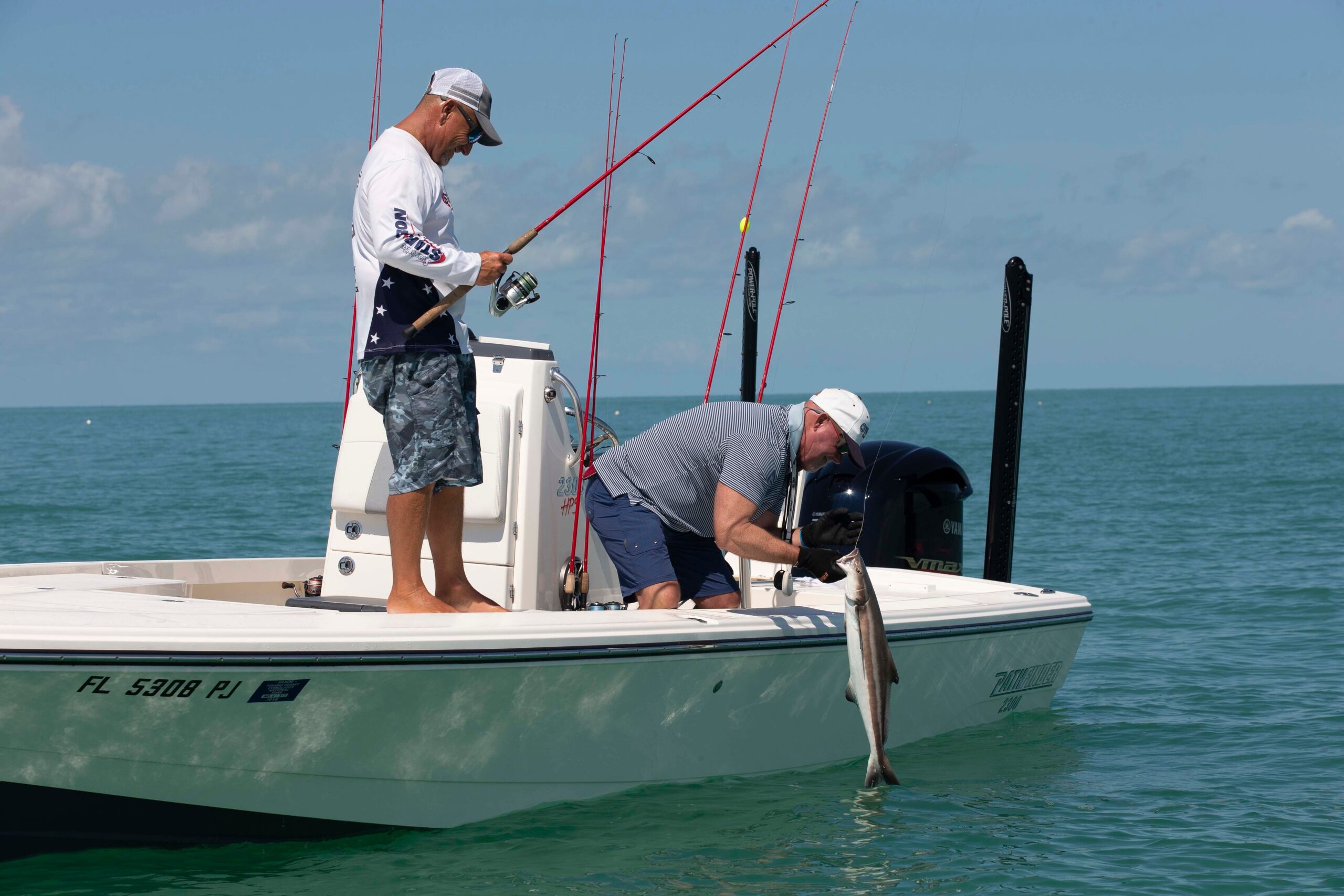 i-24vVgVQ-4K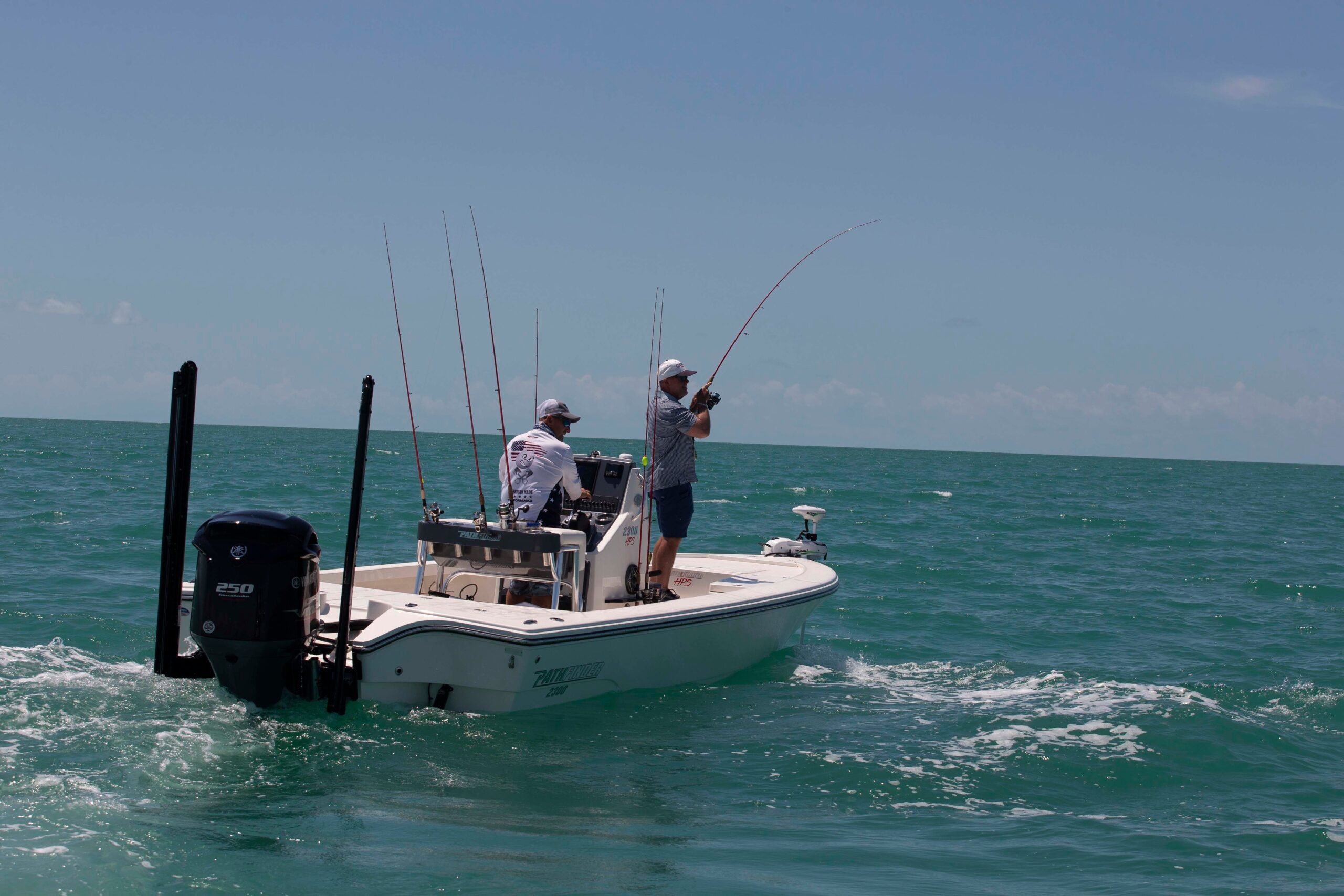 i-QrRGxh9-4K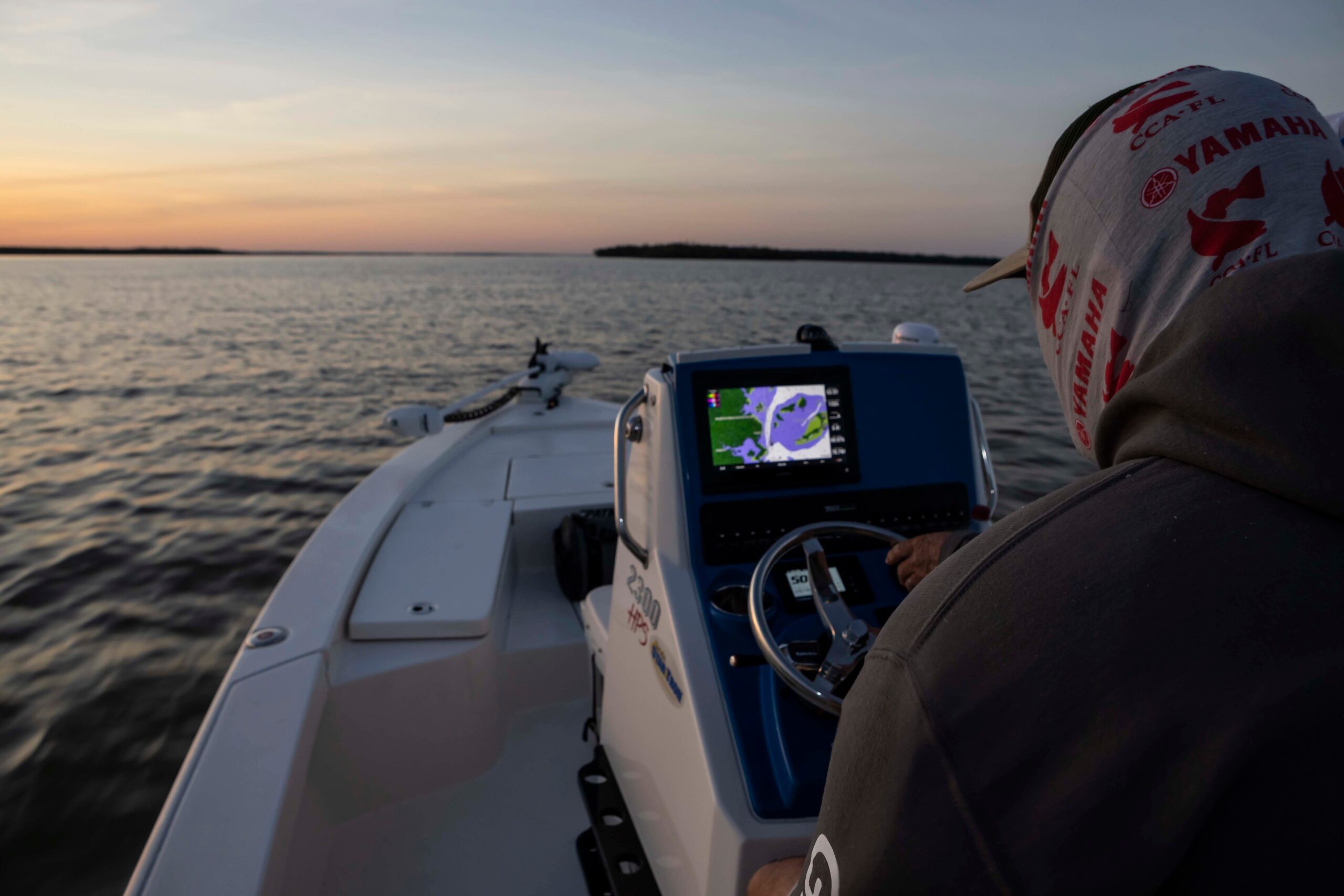 US Copyright Registered
Pathfinder-2300-HPS-Deck-Large1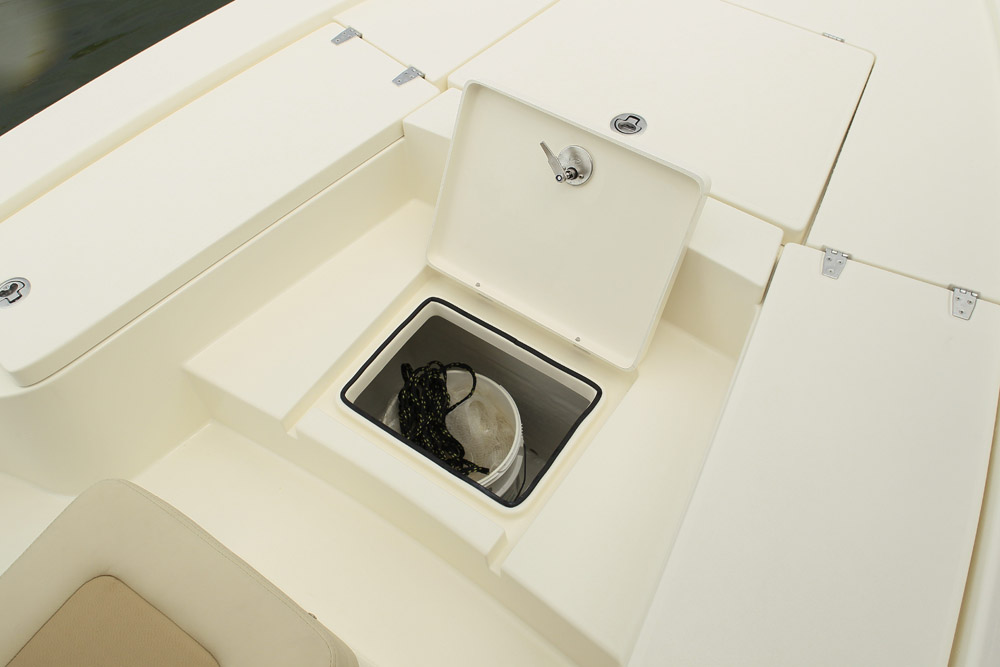 Pathfinder-2300-HPS-Step-Storage-Large2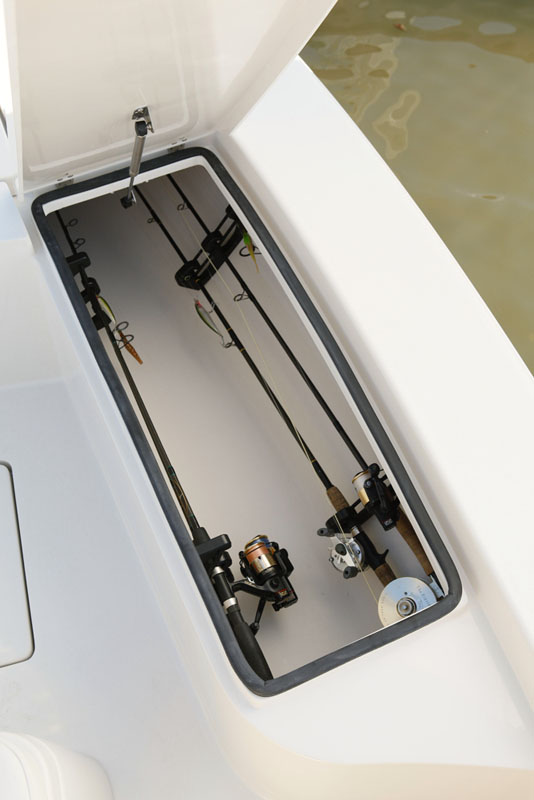 23PV-P-12L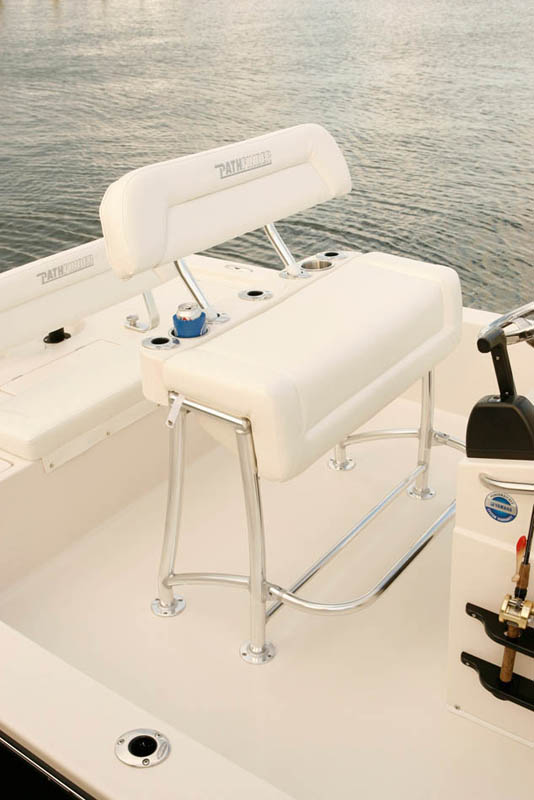 Pathfinder-Leaning-Post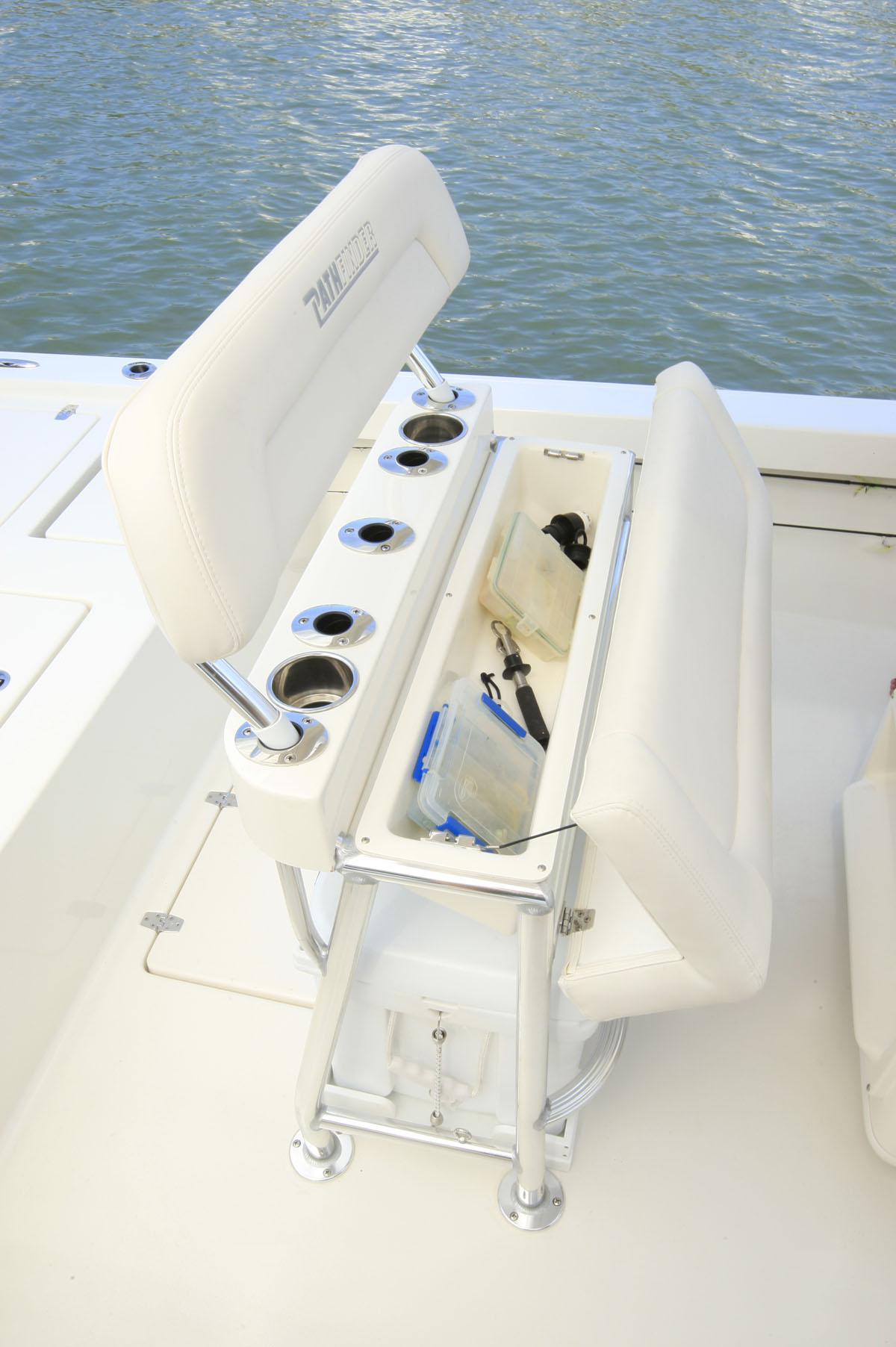 MV_1106_MBC___0196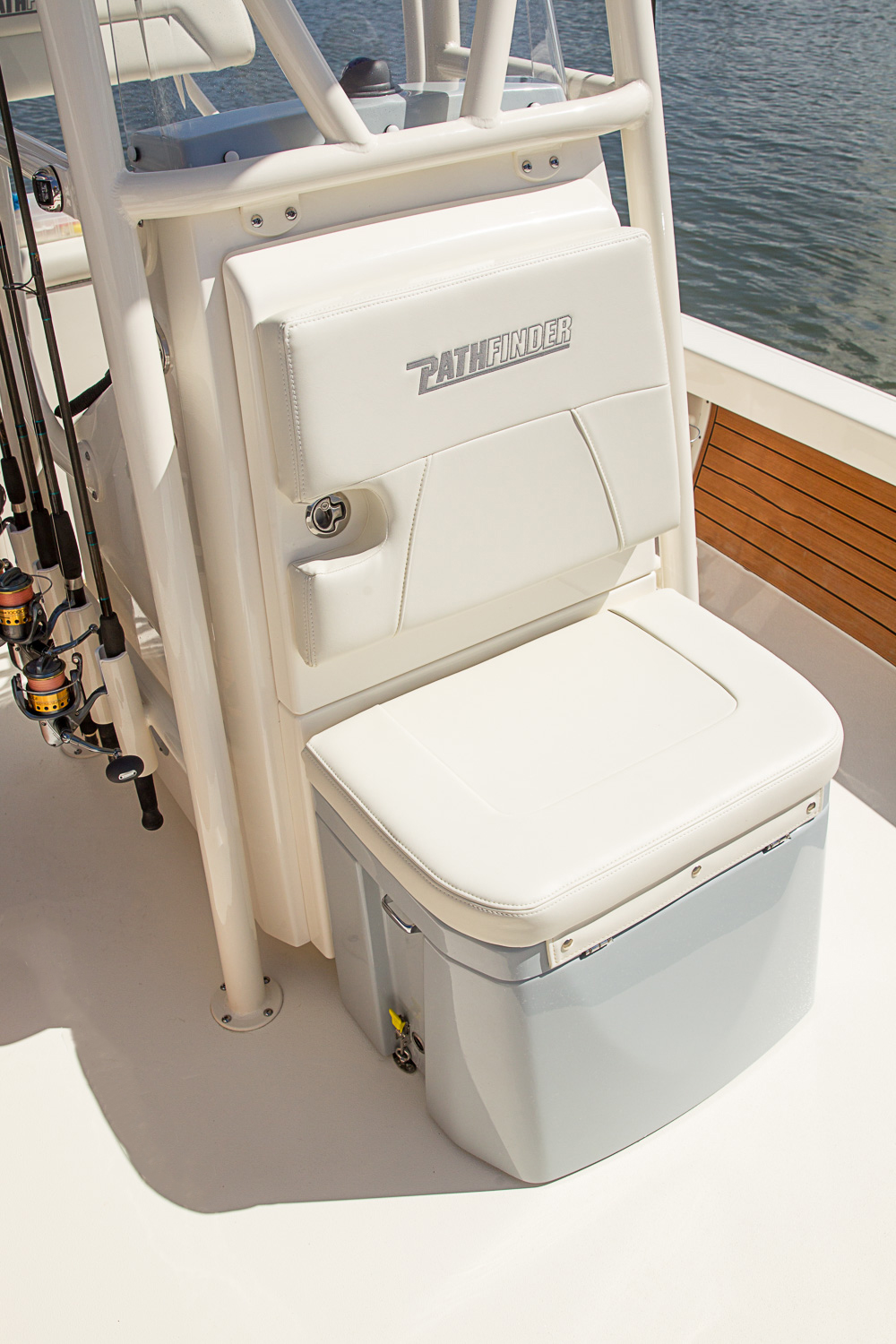 0716_MV_Maverick_-0548__WEB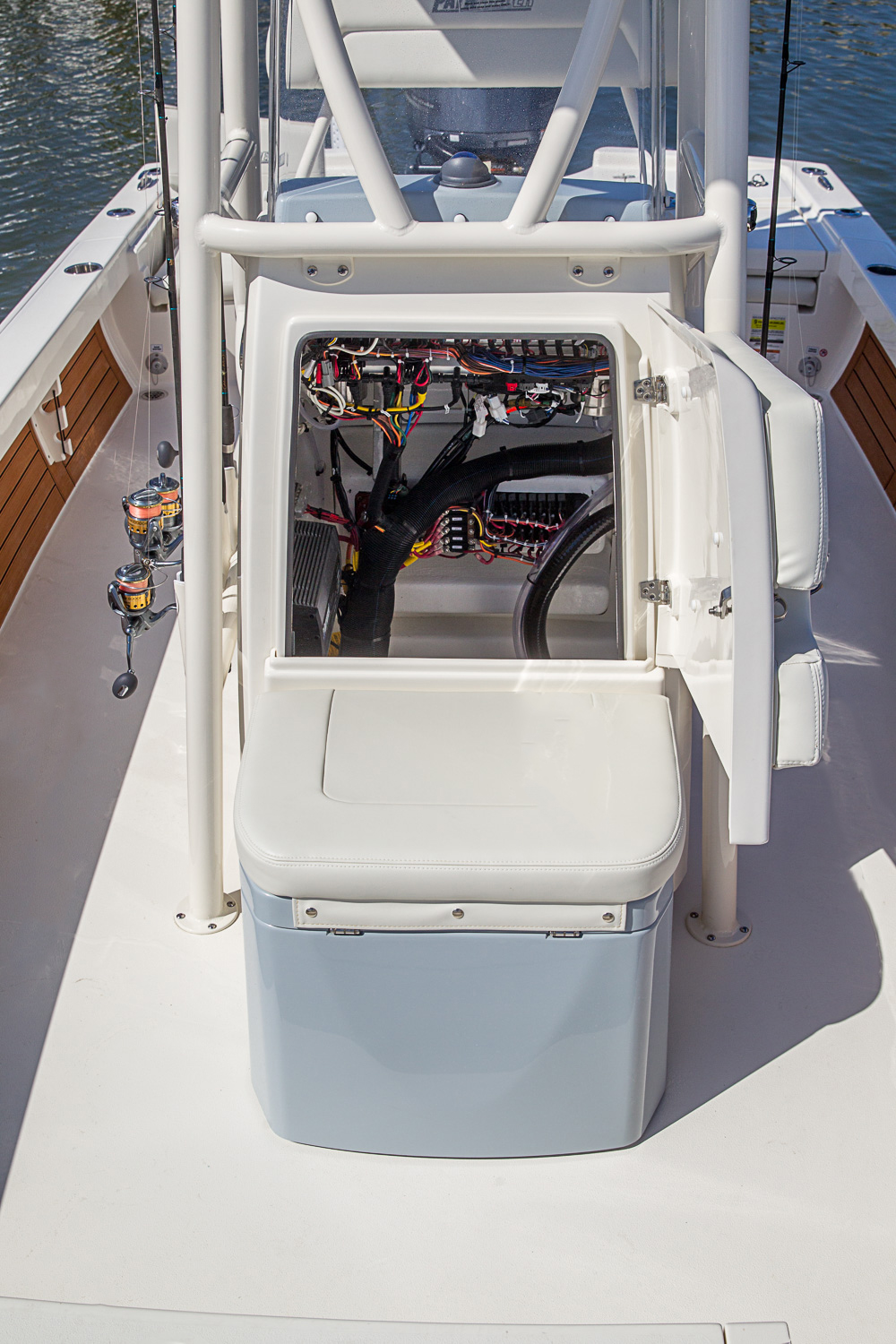 0716_MV_Maverick_-0585_WEB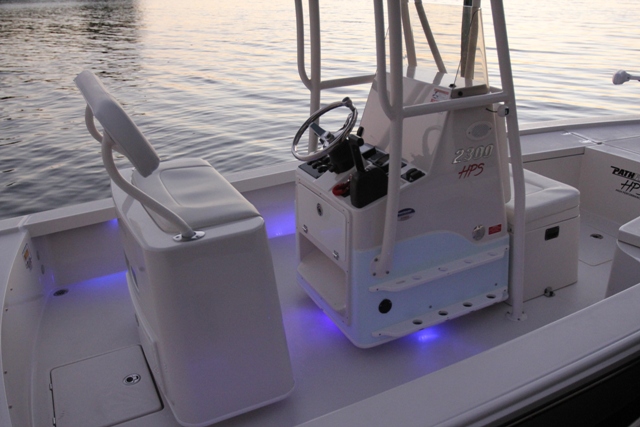 PV004
PV007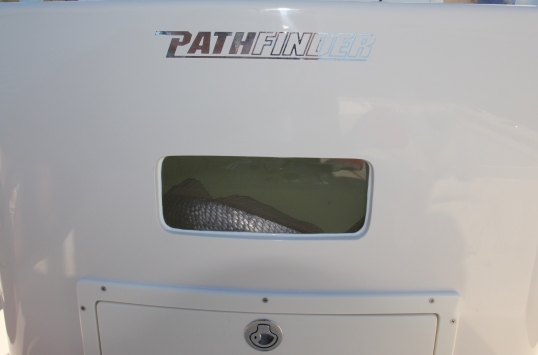 PV007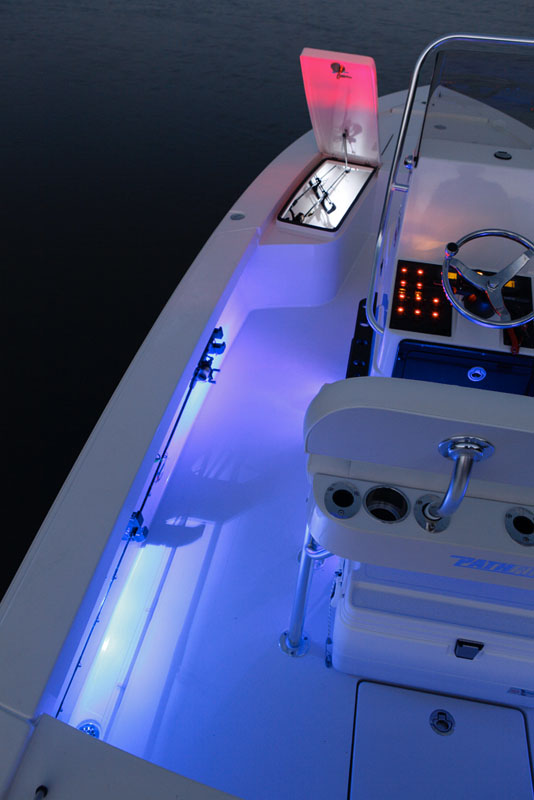 23PV-P-19L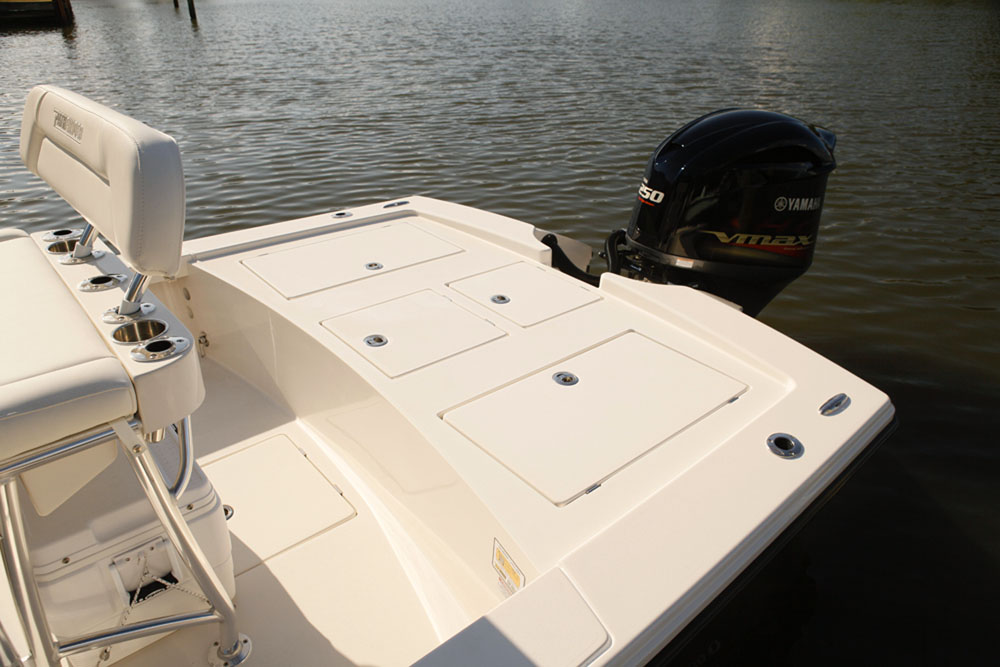 23PV-P-17L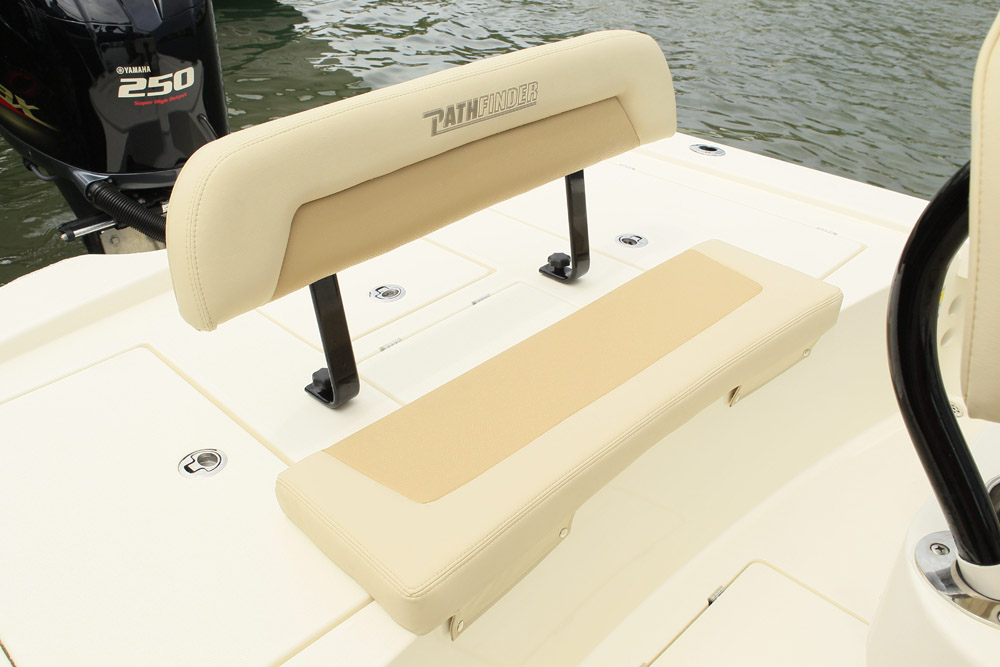 Pathfinder-2300-HPS-Aft-Deck-large1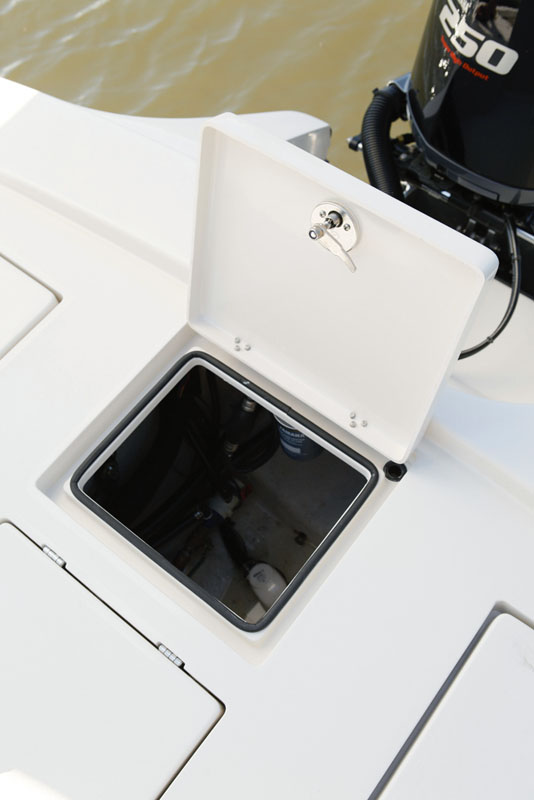 23PV-P-13L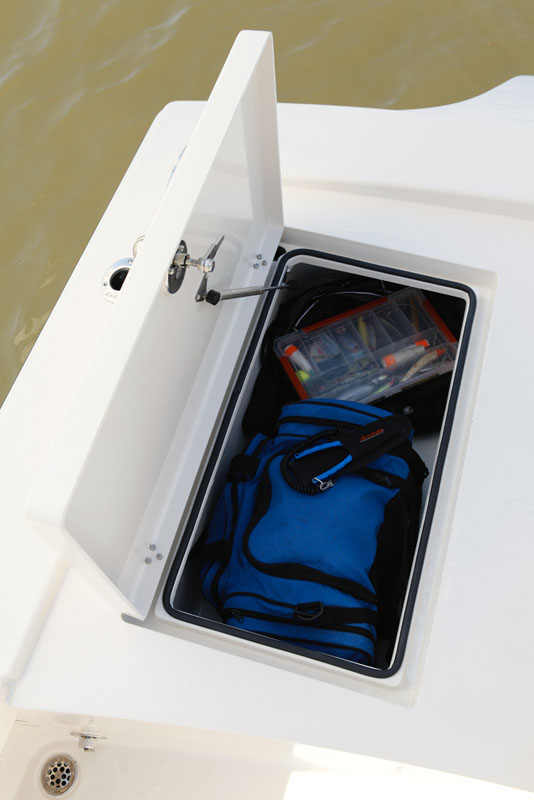 23PV-P-14L
2300 HPS Standard Features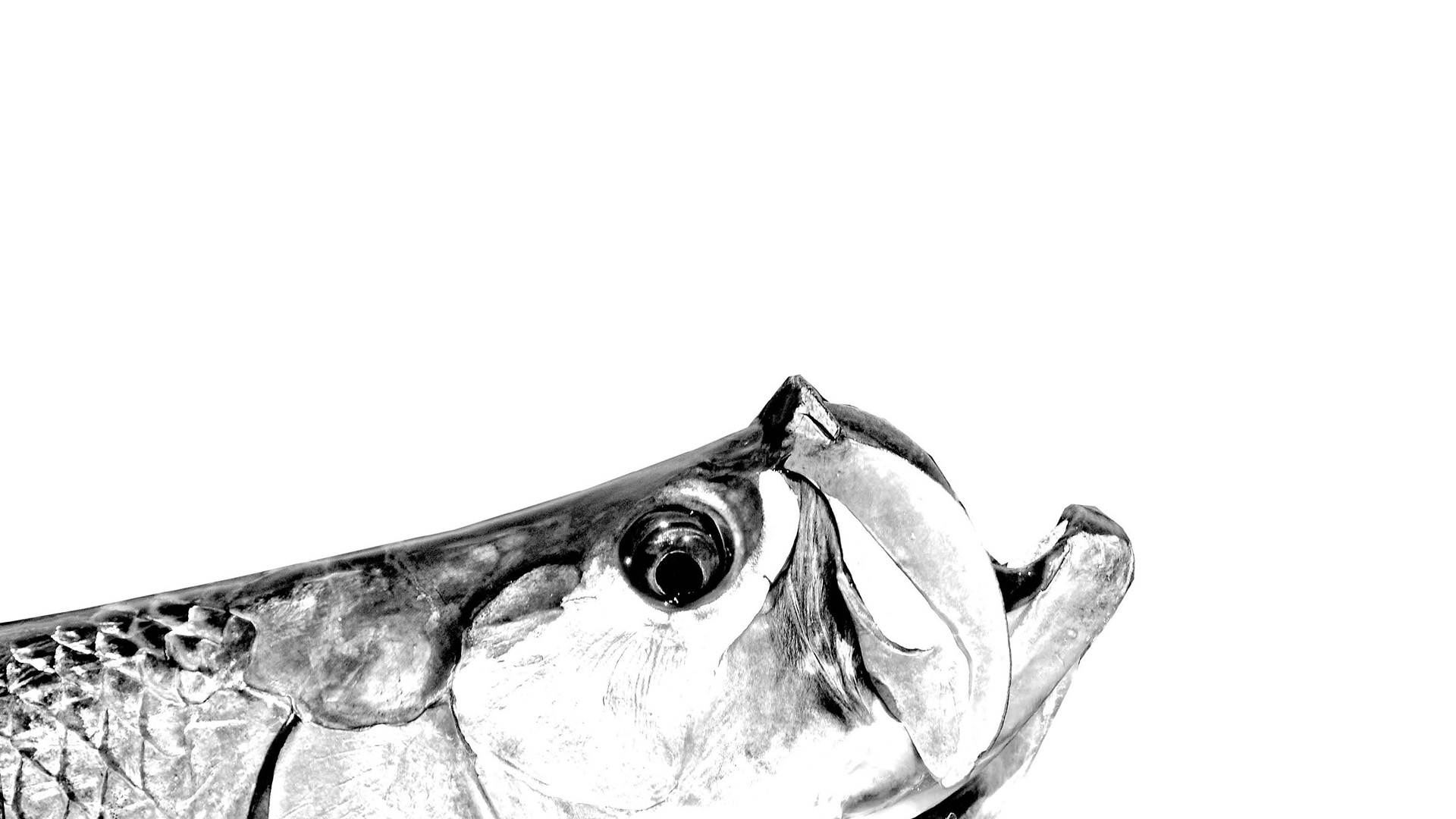 2300 HPS Optional Features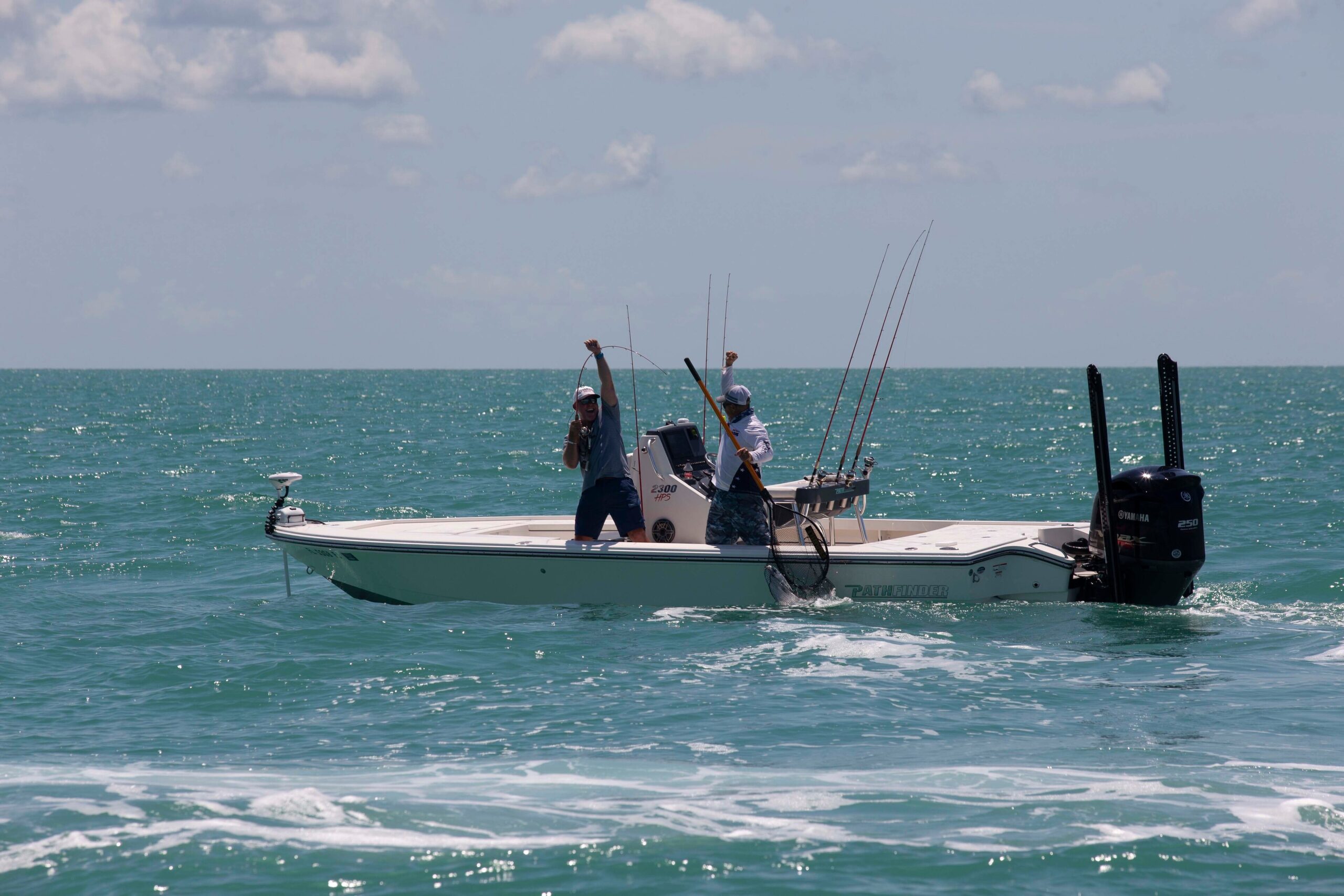 Pathfinder Owners Unflappable Confidence in their Boats
I started with Hewes Boats in 1987 and to my great fortune, Scott Deal purchased that brand from Bob Hewes in the early 1990s. I was there in the beginning when the Pathfinder Boat Company was started. And to be truthful, the all-time Redbone record is held by what was the first 17' Pathfinder Tunnel. In two days, we caught 5 bonefish and 60 redfish, of which 48 of the redfish were caught on fly which is the highest score ever in the Redbone. I cannot think of a better way to launch a new brand than with a championship. In 2012, I got my first 23' Pathfinder HPS with a Yamaha 250 SHO and it changed backcountry fishing in the Florida Keys, as we know it today. When a boat floats on 10 inches of water with no water in the live well and does 60+ mph with 3 guys and equipment, it does not take long to run from the popular destinations of Florida Keys into the backcountry of the Everglades. Today, I still run a 23' Pathfinder HPS with that same Yamaha 250 SHO. It is the boat that I choose to guide out of and to film most of the Sportsman's Adventures episodes. In my opinion, it is the best all around boat to guide out of inshore. Many of the 143 tournament titles that I have won, were in a Hewes, Maverick, or Pathfinder. I have been there since Day 1 and I hope to finish my career in those brands.

Capt. Rick Murphy, Homestead, FL
"I've been running Hewes and Maverick flats boats and Pathfinder bay boats my entire career. From 2006 until 2010 I pretty much ran the 22 tournament edition but in 2011 when the 23HPS came out I began to run that boat and it wasn't long after that Captain Rick Murphy was running the same boat and because of all our tournament success in the Redfish tournaments a lot of other people followed suit!! What I like about the 23 over all the other models is it will ride through the chop really well thanks to the step in the hull and it will also float shallow, all while having plenty of room to take three or even four customers out!! Matched up with a Yamaha SH0250 four-stroke and you've got the perfect West Central Florida bay boat!!! Thanks, MBG !!!

Capt. Geoffrey Page, Sarasota, FL
After guiding full-time for more than 15 years and constantly searching for the perfect all-around boat for the inshore and nearshore fishing we do here in Florida, I've found it. The Pathfinder 2300 not only excels in super shallow water but also handles choppy conditions and ocean fishing exceptionally well. My clients consistently comment on how comfortable the boat is to ride and fish out of. On a personal level, I wouldn't want to fish out of anything else while competing in the professional redfish tours. A combination of speed, draft, range, and overall fishability make it the perfect redfish tournament boat. If you know me at all, you know how particular I am about using only the finest-quality tackle and equipment for myself and my clients, and the Pathfinder fits that to a T. Not only is it one of the most badass-looking bay boats out there, but the fit and finish are absolutely top-notch. Dry hatches are extremely dry and the livewell systems are the best in the business, making this an exceptional boat for the lure or bait fisherman. If you've never been on a Pathfinder bay boat, you owe it to yourself to take one on a test drive. You will easily see why Pathfinder makes the #1 bay boat in the world.

Capt. Tommy Derringer, Saint Augustine, FL
The Pathfinder 2300hps is the best all around bay boat I've ever owned! whether I'm charging offshore or fishing the flats this boat gets it done both dry fast and comfortable. I chose pathfinder for the customer service and after purchase support. Its a family vibe any issues ive had are addressed fast and fixed 1st time around. The family loves the annual owner tournaments and hospitality!!!!

Kyle Domion, Bradenton Fl